Maximizing spectral efficiency is critical to improving 5G network performance and enables mobile operators to get maximum value from scarce spectrum assets. An optimized physical layer design can make a dramatic difference.
We've created The Operator Highway - a downloadable infographic to help explain how AccelerComm IP optimizes the 5G network so you can meet your service and business requirements.
The Operator Highway
Transferring data over mobile networks is like traffic on a busy highway, where –
Data (bits)

are the passengers

Throughput (bits/s)

is the number of passengers arriving per second

Latency (ms)

is the time it takes to reach the destination

Bandwidth (Hz)

is the number of lanes available

Spectral efficiency (bits/s/HZ)

can be seen as a measure of the average throughput per lane of the highway
Standard 5G Network
Congestion caused by a low speed limit and unreliable cars, preventing passengers benefiting from the potential of the new highway.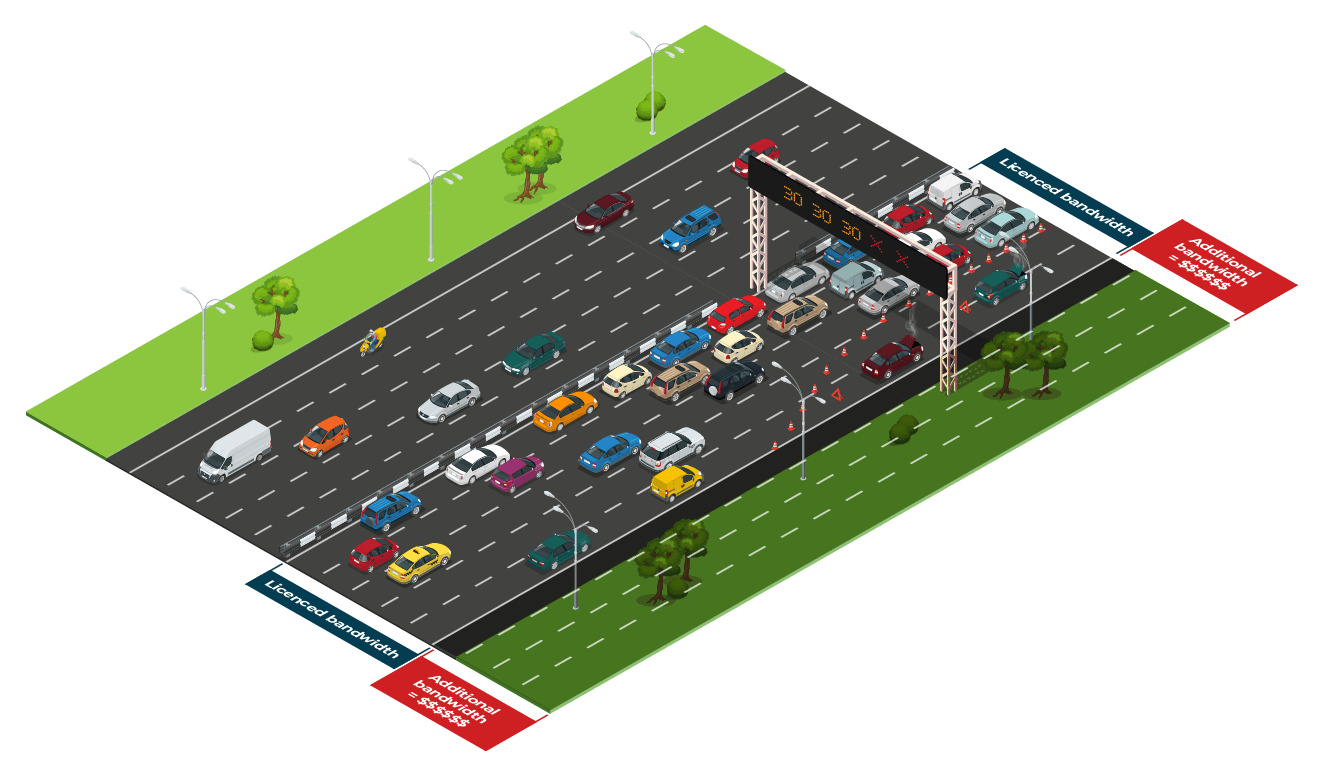 Broken down vehicles cause bottlenecks and delays for passengers

Adding lanes could solve the problem, but land [spectrum] is costly and hard to acquire

As road conditions [channel quality] get worse, more cars breakdown, and congestion escalates
AccelerComm-optimized 5G Network
Maximum Spectral efficiency
All passengers are whisked to their destination in high-speed, reliable coaches.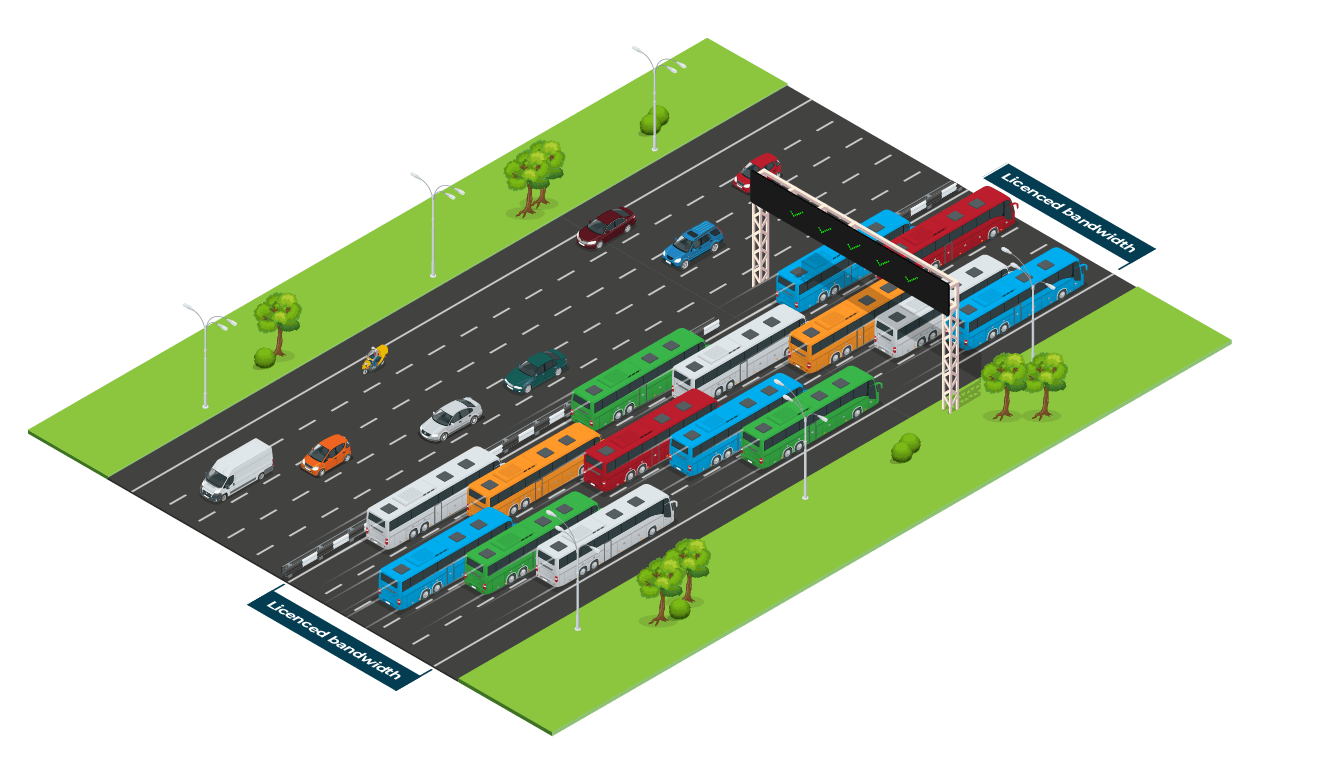 Speed limit increased, no blockages

Efficient high-speed vehicles carrying more passengers

Many more people are taken to their destinations

in

the same time on the same highway

This is always the case regardless of road conditions
AccelerComm's configurable IP enables you to realize the value of your operator highway

Best spectral efficiency in all conditions
The integrated design of the AccelerComm decoder chain, including LDPC, channel estimation and MIMO equalization functions realizes a full...
3dB improvement in uplink sensitivity

Most reliable
performance
A unique algorithm removes the BLER floor experienced by other decoders, even at high signal to noise ratios. Ultra low BLER drives...
99.999% service availability

Fastest transport
AccelerComm IP supports scalable OFDM Numerologies, meaning the highest channel throughputs and lowest latencies are achieved.
Supporting all 5G NR numerologies
Reduces power usage

56% energy/bit saving

Reduces chip area

40% silicon area saving
To find out more about AccelerComm, how we're revolutionising cellular communications and maximizing spectral efficiency to meet 5G service and business requirements you can:
Back to News & Media