Our Partner Programme
About our programme
In an ever more complex digital landscape, collaboration is the key to pushing the boundaries of what's possible in the telecommunications industry. Our Partner Program brings together industry leaders and pioneers to share knowledge, expertise, and resources. It's more than just a partnership; it's a dynamic ecosystem where innovation thrives. By joining forces with us, you'll tap into a network of like-minded individuals and organisations, forging connections that lead to ground-breaking solutions. Together, we're re-shaping the future, one partnership at a time.
A collaborative Eco-system
Our Programme partners work directly with AccelerComm to build gNodeB solutions for specific 5G market segments. Working together offers customers the opportunity to purchase a complete end-to end solutions to address their requirement, ultimately making their lives easier.

Customers' biggest concerns are how to reduce risk, lower development time and costs, and ensure performant solutions.

At AccelerComm, we've worked to produce not only innovative 5G PHY layer IP, but also test frameworks, detailed interface documentation, and the 5G system knowledge to enable the ecosystem to deliver RAN solutions that just work.

Our partners work with us to define market requirements, scope, and nature of the solution, then engage to prove the solution together, including integration testing and performance modelling.

For example, this year, we have laid out a path to delivering a 5G Regenerative gNodeB solution for Low Earth Orbit (LEO) satellites.
This short animation shows the collaborative effort involved with various partners in bringing this solution to fruition, and we are currently involved in active discussions with customers.
About our partners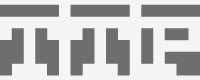 TTP provides independent system's expertise to enable Satellite operators to adopt the 5G NTN technology, covering areas such as end to end system specification, and the development, integration and testing of key components for both the 5G radio access network and user terminal ecosystem.
TTP has been a trusted partner in wireless technology and connected product innovation since the development of the first digital mobile phones. Today, they help customers to create new products and technologies that enable connected enterprise, technologies that enhance mobility through connectivity, new interfaces between humans and technology, and technologies that learn and communicate.
From understanding a market opportunity, through concept generation to detailed realisation, TTP undertake all stages of technology, product and service development. TTP customers benefit from the experience gained through 30 years of successful project delivery in fields as diverse as body-implanted devices; critical communications for emergency services; IoT solutions for industry transformation; broadband to aircraft and satellite communication systems.


RF DSP Inc provides high-performance 5G and 4G low PHY, O-RAN eCPRI fronthaul, complete NB-IoT PHY (high and low PHY) FPGA IPs for terrestrial and non-terrestrial networks (NTN), O-RAN M-plane software, and design services to enable customers to quickly bring to market split 6 or 7.2x Open RAN products.
RF DSP's O-RU IP includes O-RAN CUS-planes supporting multiple bands, multiple component carriers, mixed numerologies, and MIMO beamforming. Their O-RU reference design includes M-plane software and a PHY-layer end-to-end System Development Environment for O-RAN (O-RAN SDE) to support the development and conformance testing of O-RU products. They also provide optimized NTN solutions that support large Doppler frequency shift compensation, beam control and management for maximal spectral efficiency through spatial multiplexing.


Radisys is a global leader in open telecom solutions and services. Its disaggregated platforms and integration services leverage open reference architectures and standards combined with open software and hardware, enabling service providers to drive open digital transformation.
Radisys offers an end-to-end solutions portfolio from digital endpoints, to disaggregated and open access and core solutions, to immersive digital applications and engagement platforms. Its world-class and experienced network services organization delivers full lifecycle services to help service providers build and operate highly scalable and high-performance networks at optimum total cost of ownership.
Fancy joining our partner programme?
We are always looking for new partners to innovate and collaborate with. If you have a solution that would benefit from AccelerComm IP, please get in touch.
JOIN NOW