Signal Processing IP
Wireless Algorithms for 5G NR
To transfer voice, audio, video or images over a wireless connection this information needs to be converted or digitised and sent over a wireless channel using a carrier frequency. Once this data has been received it is then recreated to match the original transmitted data. In a wireless system this can be very difficult because the introduction of noise and interference. Several key algorithms are used to help reproduce these signals and minimise data loss.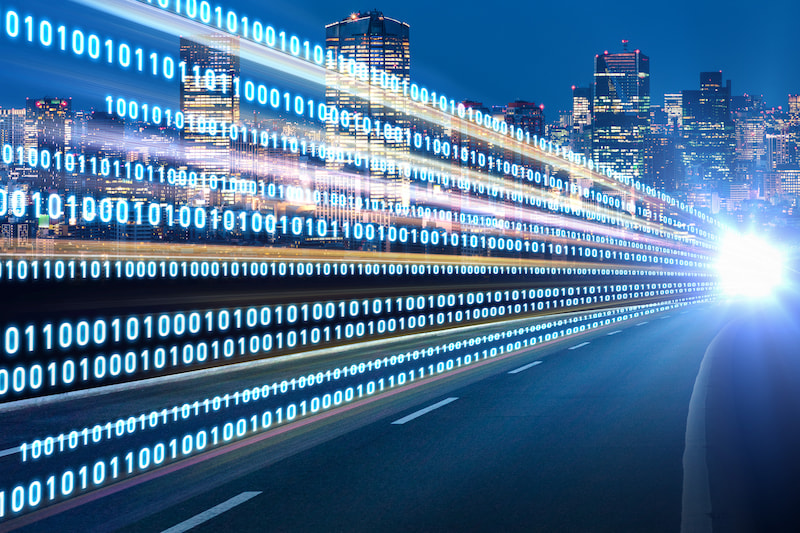 Channel coding algorithms like LDPC and Polar are used to transmit messages using a coding scheme and cyclic redundancy check that can be used to decode the message. Advanced algorithms like LDPC in the 5G data channel may use additional techniques like Hybrid automatic repeat request (HARQ) where additional redundant bits are added to data to be retransmitted.
Other forms of signal processing algorithms that can be used to maximise the receiving of good data in the wireless channel are channel estimation which provides information about distortion of the transmitted signal as it propagates through the channel. This information then informs an equaliser so that the fading effect and/or co-channel interference can be removed and the original transmitted signal can be recreated.
Information highway and Spectrum
Spectral efficiency quantifies the Mbps of throughput that is achieved in each MHz of spectrum
Theoretical capacity of each cell is proportional to spectrum bandwidth
More cells enable spectrum reuse
Higher Spectral Efficiency gets you closer to Shannon's limit
Advanced Equalisation, LDPC and Polar coding techniques can maximize spectral efficiency
Testimonials
AccelerComm is providing us with Acceleration IP on our Telco Accelerator cards. They are an excellent partner. The one thing I can tell you about AccelerComm, is the high quality of their products. The out of the box experience has always been superb.

Very professionally done, very professional team, easy to work with. They're great partners.
AccelerComm has been a key partner in providing that flexibility in order to meet the performance requirements we need for our customers.

The relationship has been excellent. Because of the nature of our business, where we customise our solutions very specifically for our customers, there's been a lot of engineering back and forth between ourselves and AccelerComm. And so quite often, we will need to tailor both their and our solutions to the specific requirements of a given customer.
AccelerComm is a great partner of ours. We deliver together the IP for the FPGAs. They deliver, they support us and create for us opportunities in the market.

We love Rob. B. He is supporting us with both opportunities and technologically. So a great experience and great company to work with.