In today's world, 3.5 billion[1] people own a smartphone and there are over 4.98 billion LTE 4G subscriptions worldwide[2]. The mobile handset has significantly changed our lifestyle, from how we communicate, to how we shop and how we share memories. But despite our reliance on them, issues such as battery life and video buffering continue to plague the user experience for many of us.
This article will show you how our AccelerComm's solutions are helping to solve some of today's mobile users' issues.
How do we make the battery life longer?
With 90% of people panicking about losing power on their phones[3], the length of battery life is one of the most important issues to mobile handset users. The average battery life of a smartphone is just ten hours[4] – which when you consider how much screen time we all have, means your phone will by dying while you're still only halfway home at the end of the day. Battery life is a recurring topic on forums when potential customers are researching which new mobile handset to purchase.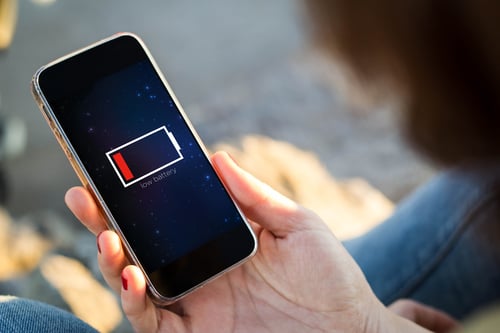 However, there is a solution. Channel coding solutions can reduce the processing needed to decode your data, thereby reducing battery loading and increasing the all-important battery life for the end user.
Improving video playback
Online video consumption continues to rise globally. The average person will spend 100 minutes each day watching online video in 2021. With an increasing number of commuters watching YouTube and Netflix videos on their way to work, more and more mobile handset users are relying on their 4G – and increasingly 5G – connection to binge watch videos. But even with 5G, latency remains an issue.
If you've ever found yourself getting frustrated by having the video you're watching interrupted by it buffering at a critical moment, then you've experienced latency first hand.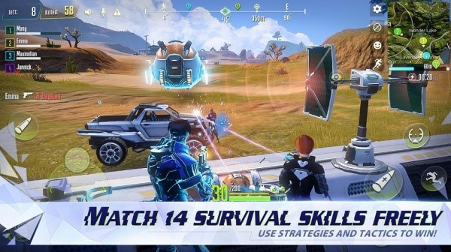 To address this issue, at AccelerComm we optimised a decoding solution that can support throughput at 5G levels, allowing opportunistic forward buffering when the channel conditions are favourable which results in giving a better user experience.
Interruptions while gaming are a big issue to gamers, which is the reason why gamers are twice as likely to abandon a game when they experience a network delay of 500 additional milliseconds. To counter this issue, AccelerComm's NR LDPC channel coding solution reduces 5G latency by 16X which means that these unwanted 'features' of online activity should be a thing of the past.
Reducing Bill of Materials
Reducing the bill of materials is something that all manufacturers are keen to do, allowing funds to be invested elsewhere in the business and margins to be protected. Our decoding solution has very low latency, freeing up time for the other parts of the processing. Alternatively due to the improved hardware efficiency of our LDPC and Polar products the configurability can enable a smaller chip area which translates into lower cost handsets and a reduced bill of materials.
Arrange a meeting with us
If you have questions regarding our solutions or are simply curious about how we are reducing 5G Latency by up to 16x with NR LDPC Channel Coding, please contact us.
Sources:
[1] www.bankmycell.com/blog/how-many-phones-are-in-the-world
[2] gsacom.com/paper/global-lte-5g-subscriptions-end-q3-2019-ovum-data
[3] www.lg.com/us/PDF/press-release/LG_Mobile_Low_Battery_Anxiety_Press_Release_FINAL_05_19_2016.pdf
[4]www.tomsguide.com/uk/us/smartphones-best-battery-life,review-2857.html
Back to News & Media